It's been a rough 2 years for small businesses across the country.
Sadly, 60% of small businesses won't reopen
Nearly 100,000 businesses that TEMPORARILY shut down have closed their doors forever
DO NOT LET YOUR BUSINESS be a statistic
But we made it through all of that. You're here because you're part of the 40%. Congratulations!

Now is the time for small business owners to stand together, support one another, and unite for the survival of all of us.

Millions of small businesses owners like you and me discovered that we can't rely on the federal government during times of crisis. Stimulus programs were either too late, or never came at all.

So the responsibility falls on us, as the business owners and entrepreneurs.
A team of outstanding serial entrepreneurs, myself included, will embark on a 9,000+ nautical mile multi-state trip by helicopter. We will visit small businesses throughout the United States, stopping in each of the lower 48-states. We'll learn from some of the most remarkable, strong-willed small business owners as we talk about adapting to the new post-pandemic economy.
9,000 nautical miles
48 states
3 weeks
12 amazing guests with over 5 Million active YouTube subscribers
1 Bell 206L4 helicopter
April 22, 2022 - May 11, 2022
And we'll be documenting all of it.
Join us on YouTube at
The Steven Carlson Show
, where we'll be tracking our helicopter with GPS. Watch in real-time as we share some of the most amazing stories in the history of American entrepreneurship

Join Our Powerful Grassroots Community
Two simple things you can do to make a difference now!
Steven Carlson
As Chief Ambassador of the #OpenForBusiness Awareness Campaign, Steven will serve as the lead on-air host and one of two pilots during the flight.
Steven is the host of The Steven Carlson Show on YouTube; he is a tech entrepreneur, real estate investor, author, YouTuber, helicopter pilot, and certified paramedic.
Follow Steven Carlson on: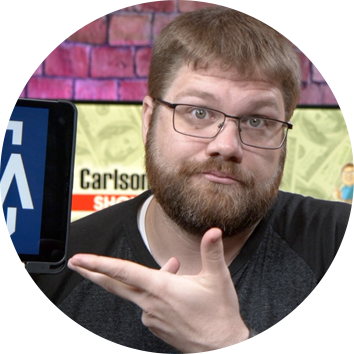 Guest Contributors
The following outstanding entrepreneurs, social media influencers, and community leaders will join us in the helicopter for part of the trip.
(More being announced soon)
Brandon Schlichter "Investment Joy" - Ohio
Brandon represents a mid-west "Rags To Riches" Story growing up on a small tenant farmhouse in rural Ohio, to one of the largest housing providers in Southern Ohio. He started Investment Joy to showcase the nuts-and-bolts of investing in a very average part of the Midwest. His goal is that creating fun, and educational content via social media, he can bring Financial Literacy & Education to mainstream interest.

Since then, he's grown to :
🎥 1.1m+ Youtube Subscribers
🔍 2.5m+ TikTok Followers
📈30k+ IG Followers

🚪 138 Houses
🧺1 Laundromat
🌊2 Carwashes
🗞1 Newspaper
❤️ 1 Wife, 4 Kids

Jaspreet Singh - Michigan
Jaspreet Singh is on a mission to make financial education fun and accessible.

He started The Minority Mindset as a social media account simply to teach others how to avoid the mistakes he made and has since grown it into a full media company. His YouTube channel has passed 1 million followers!

Jaspreet is also a serial entrepreneur, licensed attorney, and investor.
Aubrey Janik - Texas
Aubrey Janik is a YouTuber and Turo Host. She has spent the last 4 years of her life learning the ins and outs of peer-to-peer car sharing. She currently runs a 14 car car-sharing fleet that she is actively expanding to 20+ cars.

🎥 | 75,000 YouTube Subscribers
🚗 | 16 Car Car-Sharing Fleet
🚐 | Camper Van Conversion (In Progress)
Linktr.ee
Jamel Gibbs - North Carolina
Jamel Gibbs is a successful real estate investor and educator.

He is the owner of Mill Street Properties LLC, a successful real estate investing firm. He is also the owner of the REI Education Academy LLC, which is a successful real estate investment education firm and publishing company that teaches their clients how to build successful real estate investing businesses.

Jamel coaches and consults people all across the country in an effort to help them achieve true financial freedom through real estate investing. REI Education Academy
Capt. Kenny Keller - Indiana
Amazon No. 1 Best Selling Author Kenny Keller, a former law enforcement officer, now a skilled Helicopter Certified Flight Instructor, Instrument Rated Commercial Pilot, Remote Pilot and the creator of Helicopter Online Ground School, with 20 years of aviation experience, Captain Keller has a reputation for being 'passionate, loyal and reliable'. When it comes to quality check-ride training and ground school instruction, you're in the right place.
Captain Kenny Keller has a reputation for being "passionate, loyal and reliable". When it comes to quality check-ride training and ground school instruction, you're in the right place.
Check out Kenny's books Top Ten Check Ride Tips: Ease the overwhelm of the Helicopter Practical Test and Helicopter Check-Ride: Do you need help preparing? and his brand new one with Brian Rutledge, The Private Pilot Study Guide.
Mark Moss - California
Mark Moss is an Investor and Entrepreneur with a passion to learn, improve daily and educate others to help them from making the same mistakes he made, so they too can live their life with fun, fulfillment and financial freedom. Founder of seven companies, each growing past 7 figures within the first year including a high-tech exit to a Fortune 500 company. He has fixed, flipped and developed over $25mil in real estate, invested in private business, gold mines, oil fields, and technologies, and have started, ran and invested in businesses through 3 different bear market cycles.

Mark is the host of one of the fastest growing Channels on YouTube talking about Financial Markets and the host of the first nationally syndicated finance radio shows on the iHeart Radio network. His use of history for perspective makes complex subject easy to understand and actionable
Maj C.W. Lemoine "Mover" - Mississippi
C.W. Lemoine is an American author, military aviator, and YouTuber who was awarded the Navy and Marine Corps Achievement Medal for his service in the reserves. His service spans a period of fifteen years in the United States Air Force and United States Navy reserves, which includes a deployment to Iraq in 2009. His anthology is a collective of eleven books, nine of which are part of the Spectre series.
Kristen Ottea - Texas
Kristen Ottea: Huntress, fisherwoman, professional model, and successful businesswoman.
After a successful career traveling the world as a professional model, Kristen returned home to Texas. Together with her husband, Jared Offtermatt, they took over the family business started by her father over 40 years ago.
Kristen and Jared are the owners of Ottea Taxidermy and Ottea Game Processing in San Antonio, TX.
Neal Rodriguez "The Rod Squad"
Neal is a U.S. Navy Veteran who launched his wildly popular YouTub channel with his family to film videos showing how we train our brains and the rest of our bodies to overcome challenges we face daily.
Diane Crump - Virginia
Diane Crump is a successful businesswoman and retired professional horse jockey.

Diane will join #OpenForBusiness for an in-flight interview discussing making history in 1970 as the first female jockey to compete in the Kentucky Derby and how she opened the doors for countless female athletes across multiple disciplines.

We will also discuss how she took her knowledge of horses and grew a successful horse brokerage company with a bit of entrepreneurial touch.
* List subject to change without notice due to scheduling or other conflicts
Bonnie & Clyde
While the pups cannot make this trip with us, TRUST ME, IT WOULD NOT GO WELL with them in the helicopter! They will, however, be holding down the fort back in Florida in the Flight Operations Center, monitoring us throughout our journey!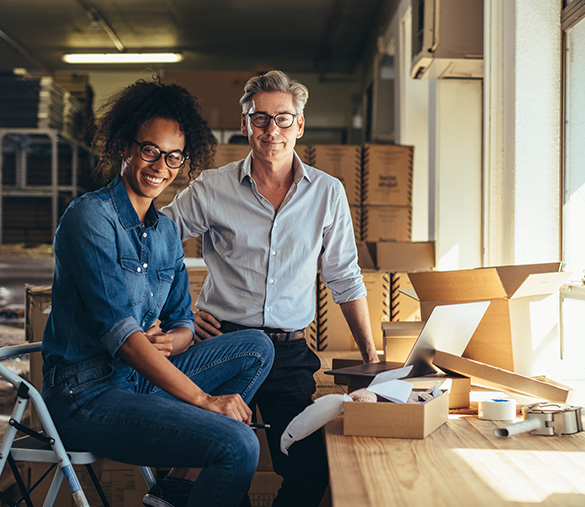 The Importance of Small Businesses
There are nearly 32 million small businesses in the United States, many of which have ten or fewer employees, serving as a vital backbone of this country are essential for job creation. From your favorite restaurant to the laundromat, these businesses play a crucial role in our everyday lives, and they are struggling following the COVID-19 pandemic. They create tens of millions of jobs, not to mention the valuable job skills they foster. Because small businesses create jobs, they also incentivize locals to stay local so that your neighborhood can achieve its full potential. Whether it's the group of regulars at the local coffee shop or the weekly runs hosted by an independent sporting goods store, they bring us closer to one another. While they are crucial for building connections with our neighbors, small businesses are so much more than that.
In addition, small business jobs are far from just a way to pay the bills. For those that are entrepreneur-minded, they are the most meaningful type of work. Starting a business is a dream come true. Although it's hard work, being your own boss and making your own schedule are two major perks of being a small business owner.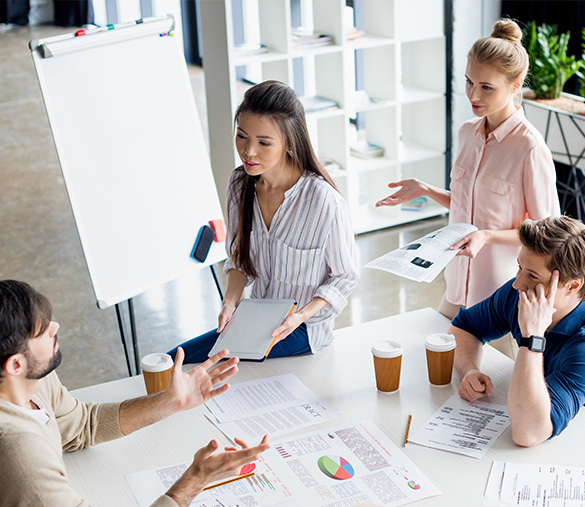 Incubators for Ideas that Improve Society
No one perfectly exemplifies innovation more than a small business owner. They constantly have to pivot to meet customer needs and bring in enough revenue to keep the lights on. Being an entrepreneur is a grind, with long hours, hard work, dedication, and for the lucky few, terrific financial success. Or said another way, an entrepreneur will bust their butts for 80 hours a week, just to avoid a "40-hour a week" job.
In 1969, a sixteen-year-old started making candles as an inexpensive way to get a present for his mom. Over fifty years later, his company—Yankee Candle Company—brings in nearly 2 billion dollars of revenue each year.
While not every small business will turn into a multi-million or multi-billion-dollar company, every small business and the entrepreneur behind it just might be the next big thing. When a small business does grow to that level, its original location becomes a tourist attraction and adds tremendous value to the local area. Even if a small business never "makes it big," they still help stimulate the local economy and can also help drive tourism.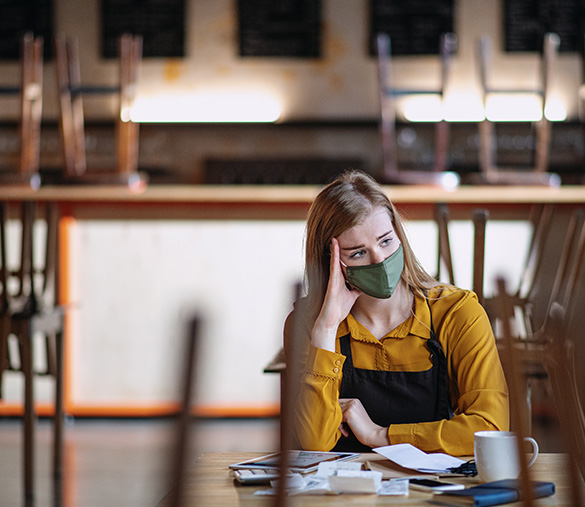 The Effects of the Pandemic on Small Businesses
Even during a booming economy with all conditions perfect, starting a small business is tough. An estimated 20% of all small businesses startups go out of business by the end of their first year, and about half close their doors for good by the end of their fifth year. But the COVID-19 pandemic has magnified the struggles of small businesses. Over the course of about a year, about 800,000 businesses had to close up shop for good. That's 200,000 more than a typical year. Although this number includes all businesses—your neighborhood Pizza Hut as well as your favorite local pizzeria—the burden on small businesses has been greater.
Mandatory lockdowns closed down many small businesses for months. Even essential businesses like restaurants had to reduce seating or resort to only offering curbside pickup. Even when local governments lifted COVID restrictions, revenue stayed low over concerns about the virus. Unlike large corporations, small businesses can't afford to have their already slim margins slashed and certainly can't afford a few months off of their income. Back in February of 2021, 80% of surveyed small businesses said they were experiencing financial concerns.
Compounding the issues are school shutdowns, forcing many working moms to stay home with children. Minority-owned and female-owned businesses have been at the highest risk of permanent closure.
Closures aren't the only way to see the negative impact of the pandemic on small businesses. 27% of businesses in the small and medium-sized categories had to lay off employees, and nearly half of those businesses had to cut their staff in half. That's a significant job loss for 99.9% of businesses in the United States.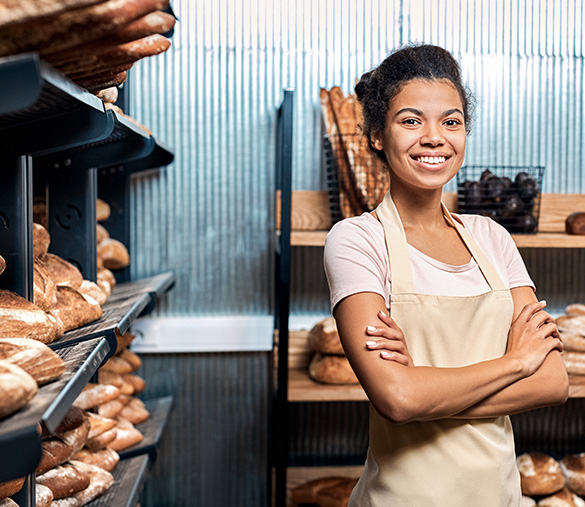 The Importance of Supporting Small Businesses
If you want to support the U.S. economy, you support small businesses. And if you want to show your support the best way possible, you need to do it with your checkbook. PPP loans and government assistance have helped support small businesses through this difficult time. But now, the brunt of this responsibility falls to consumers.
While getting your daily coffee at your local Starbucks won't make much of a difference in the mega coffee franchise's revenue, it can make a significant impact on your local coffee shop. Whenever you have the option, choose to shop small, eat small, and drink small. Supporting small businesses has a major impact on your local economy as well as the national economy. The money that goes to the business owner (and their employees) will usually stay in your local economy and go onto be spent at other small businesses in your area.
Although it definitely seems like we're turning a corner in the pandemic, small businesses are still hurting and trying to recover from revenue lost last year as well. However, supporting small businesses has always been important. Long after the effects of the pandemic on small businesses cease, the importance of supporting your local small businesses will remain. It's an easy way you can help your local economy and make sure your favorite locals get to keep doing what they love.
Keep the American dream alive by keeping more supporting America's Small Businesses and the wonderful men & women behind them!
5 Things Small Businesses Can Do to Speed Up Their Post Pandemic Bounce Back as they OpenForBusiness